Cinco de Mayo is this Friday and we are ready to celebrate with Plastic Bottle Maracas and our CACFP-creditable, classic Mexican Cactus Salad.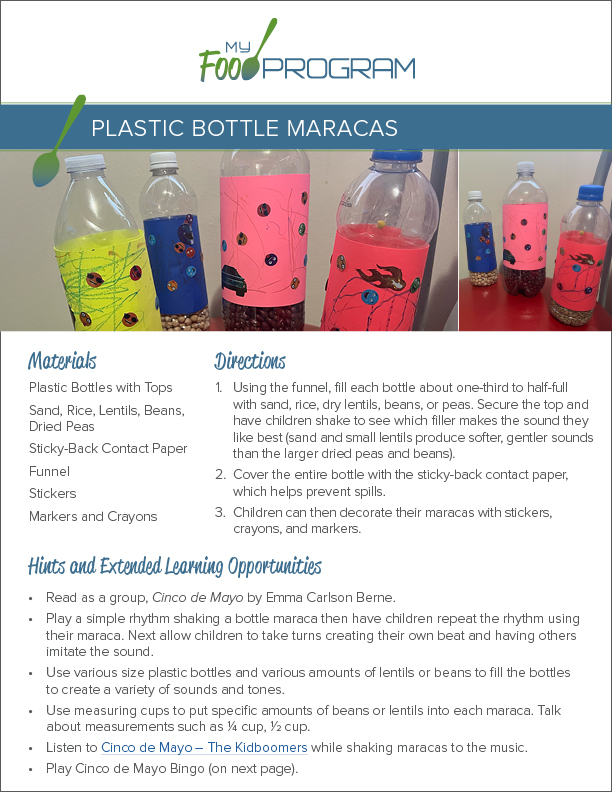 Download the PDF below for step-by-step instructions as well as additional hints and extended learning opportunities (including a Cinco de Mayo BINGO card) to make the most of this project with your children.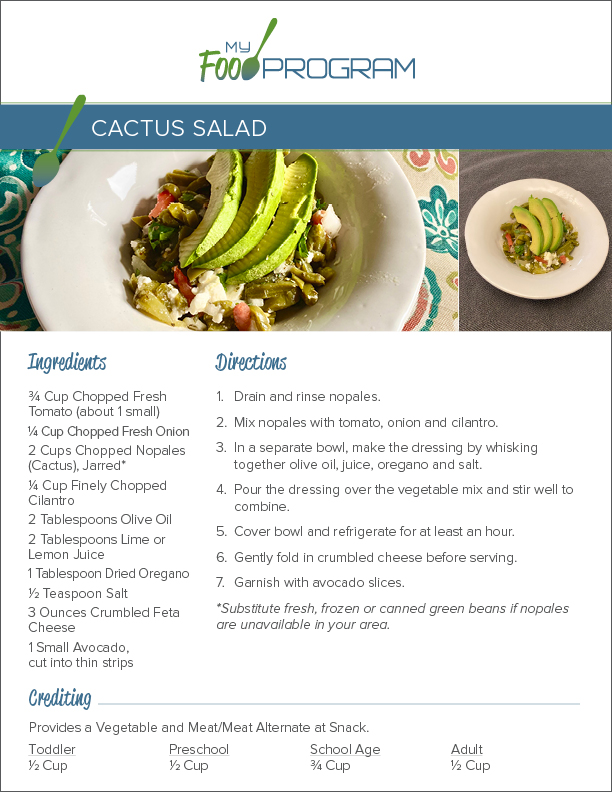 Download the PDF below for the full recipe and crediting information on this classic Mexican snack.