We have a brand new electronic visit system. We've replaced our My Food Program for Reviewers app with a new, easy, user-friendly system right within our CACFP software. You can now access electronic visits right from the Visits button on your dashboard.
In order to get started, the first thing we need are your visit forms. You can send them to us at
info@myfoodprogram.com
.
Once we have the forms entered into the new system, there are three easy steps to the process:
Get your link to the electronic form right in My Food Program
Fill out the forms electronically with our easy-to-use interface.
Visit results are populated right onto your state form including electronic signatures with date and time stamps.
GET YOUR LINK TO THE ELECTRONIC FORM RIGHT IN MY FOOD PROGRAM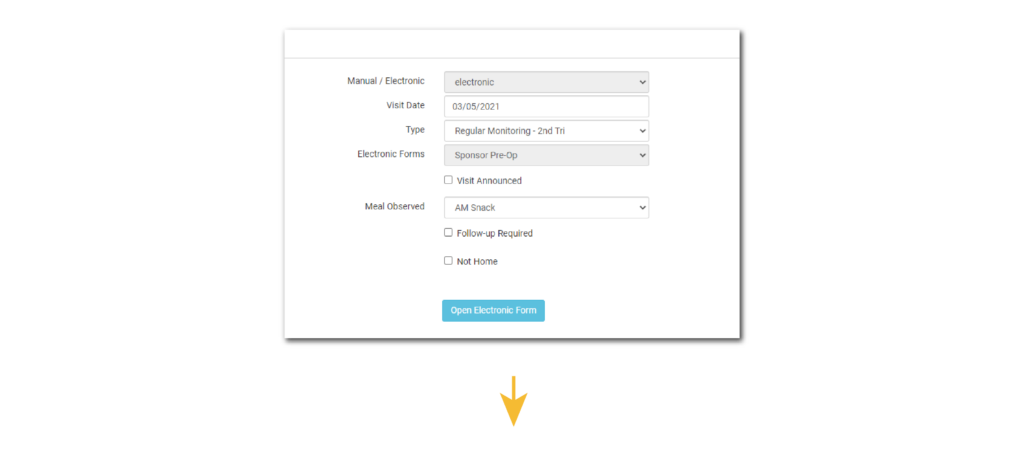 FILL OUT THE FORM WITH OUR EASY-TO-USE INTERFACE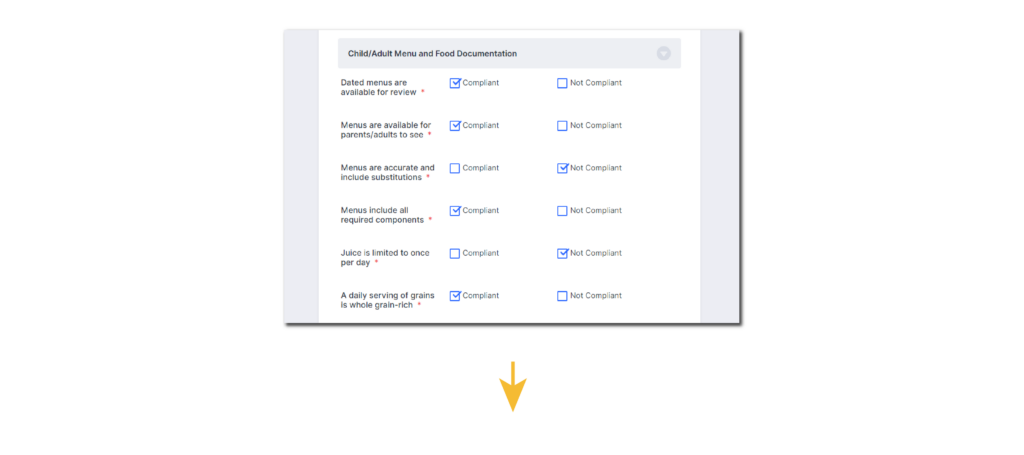 VISIT RESULTS ARE POPULATED RIGHT ON YOUR STATE FORM INCLUDING ELECTRONIC SIGNATURES WITH DATE AND TIME STAMPS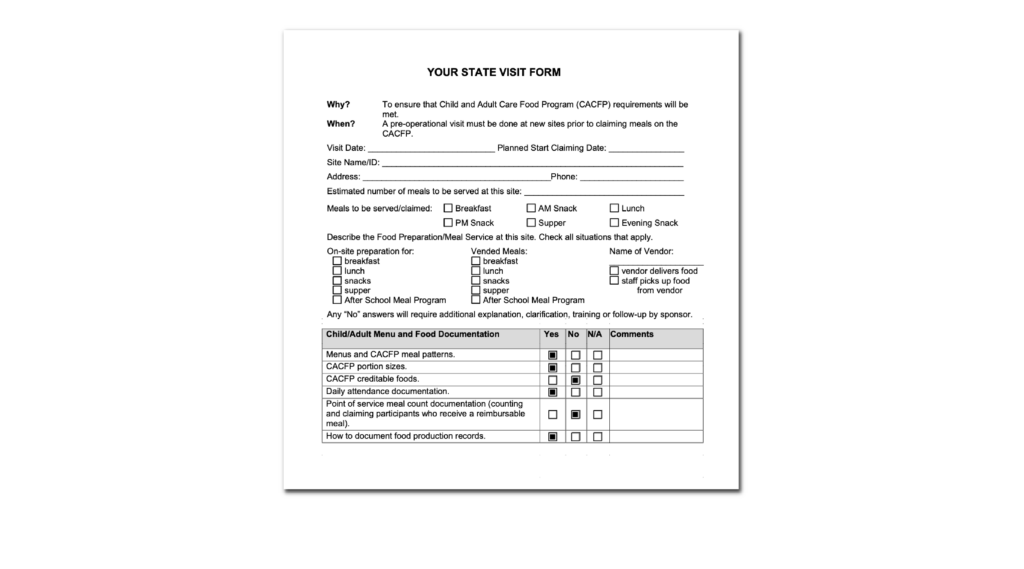 Please be sure to send us your visit forms as soon as possible, so we can have the system ready for you before your next monitoring visit.