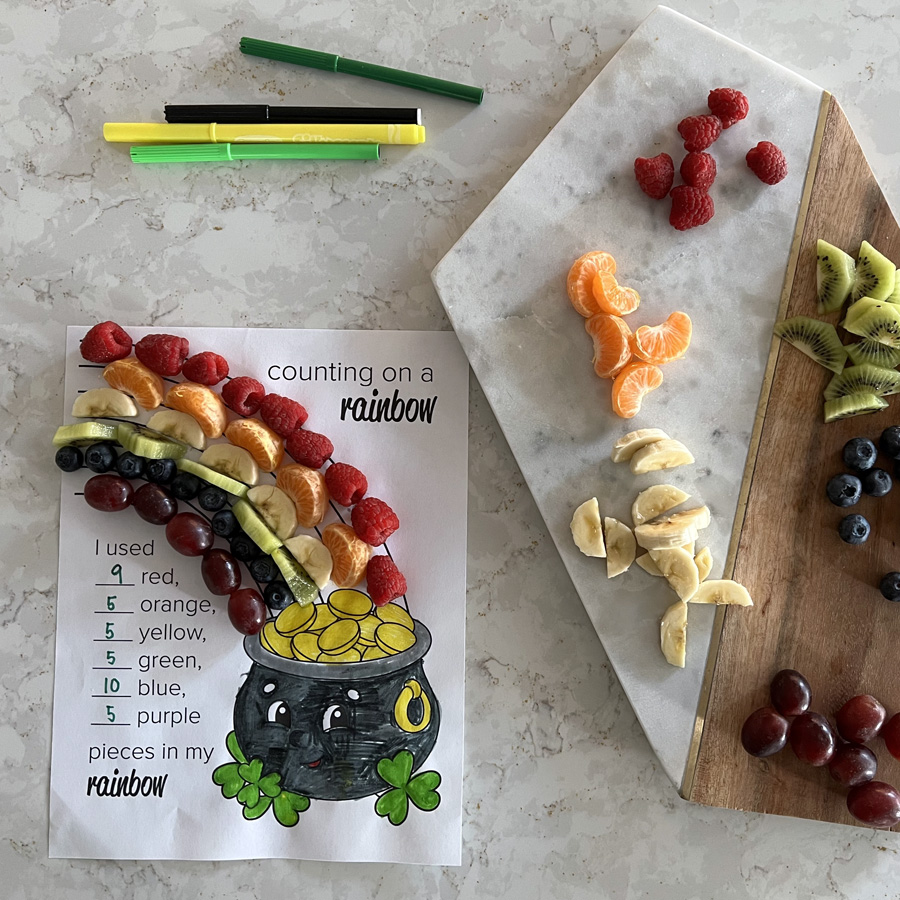 This St. Patrick's Day celebrate with a multi-purpose activity – color, count and enjoy a healthy snack all in one. You can download our Counting on a Rainbow coloring sheet below.
Have the children color in the pot-o-gold.
Then have them fill in the rays of the rainbow by selecting fruit with that same color.
Count the pieces of fruit used for each color and write them in the appropriate spaces.
Enjoy the rainbow of fruit as a healthy snack!
Below are some ideas for a rainbow of fruit colors:
strawberries
raspberries
watermelon
green grapes
green apples
kiwis
blackberries
purple grapes