August 3rd is National Watermelon Day! Enjoy this refreshing and bright fruit with our Watermelon Fans and our CACFP-creditable Watermelon Pizza.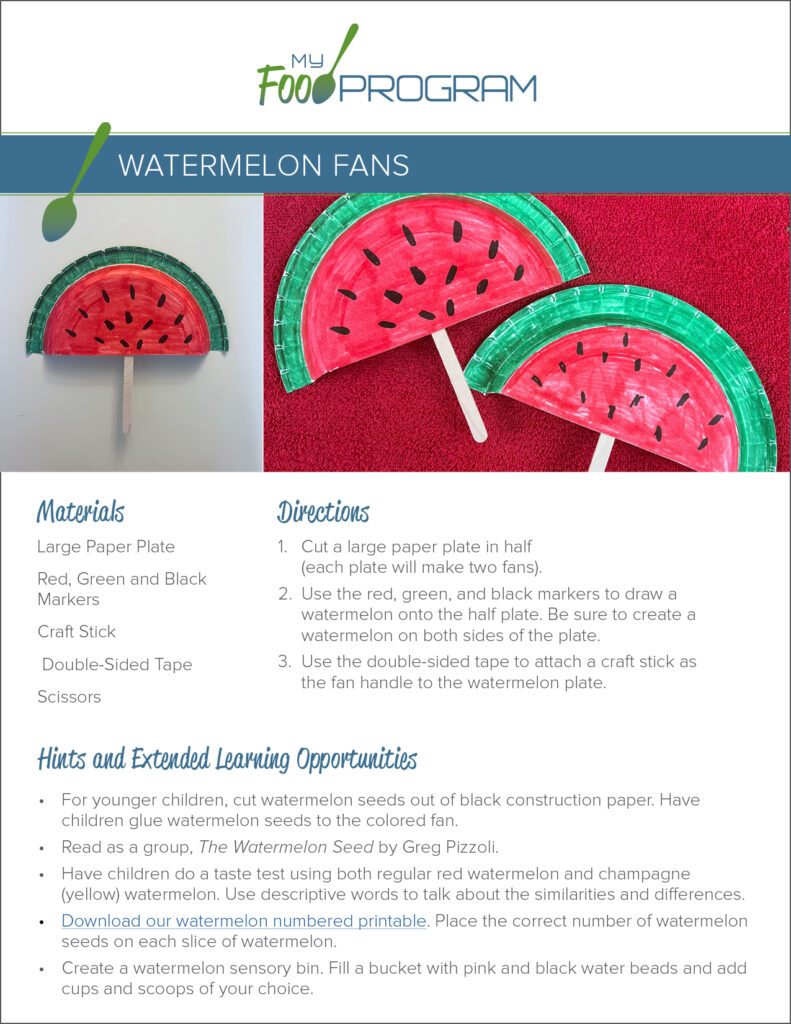 Download the PDF below for step-by-step instructions as well as additional hints, extended learning opportunities and a
Watermelon Seeds Activity Sheet
to make the most of this project with your children.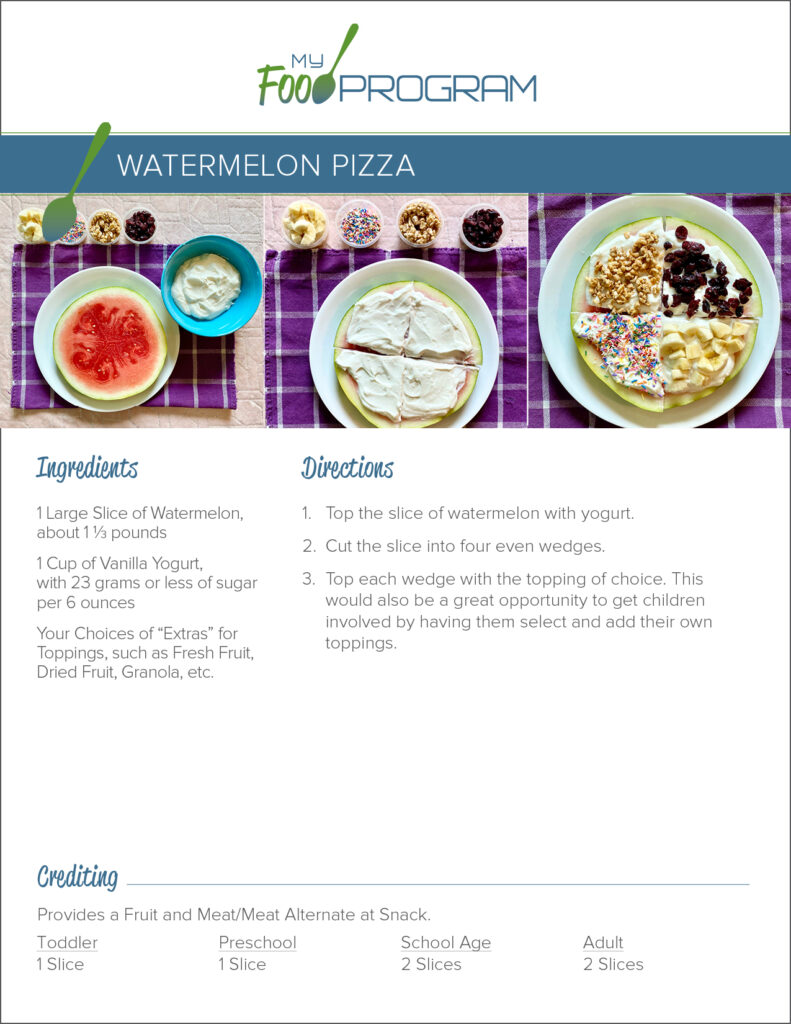 Download the PDF below for the full recipe and crediting information on this fun and nutritious snack.