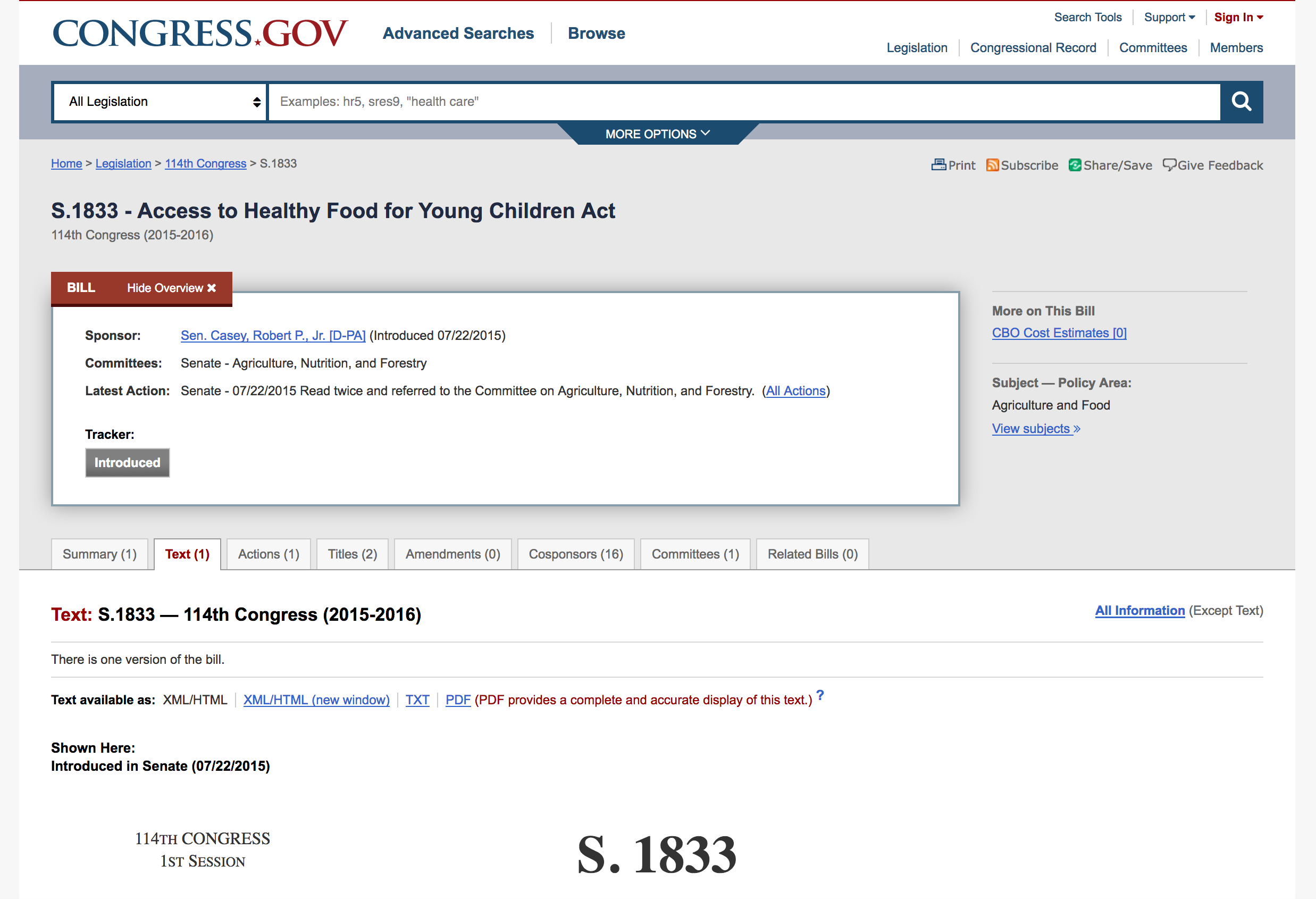 My Food Program supports improvements to the USDA Child and Adult Care Food Program. There are some intriguing ideas in the Access to Healthy Foods for Young Children Act of 2019, introduced by Sen. Bob Casey (D-PA). This bill utilizes the Child and Adult Care Food Program (CACFP) to improve access to healthy, nutritious food for American families and also lightens the administrative burden for sponsors, providers, centers and parents.

Below is a list of the high-level changes this bill would make. For more details, please see our fact sheet.

Pay for an additional CACFP meal or snack;
Increase CACFP payments by 10 cents for each meal and snack;
Allow for-profit centers to confirm eligibility annually instead of monthly;
Reduce the threshold for family child care providers to qualify for higher reimbursement rates;
Allocate $5 million to support nutrition best practices;
Allow some child care centers to collect income applications every four years rather than every year;
Increase the cost of living adjustment for child care home reimbursement rates;
Pilot the CACFP Community Eligibility Provision with the aim of eliminating income applications for centers; and
Direct USDA to reduce administrative burdens wherever possible, including encouraging electronic recordkeeping solutions.

Please click here for the full legislation on this bill.