Team Nutrition is an initiative of the USDA Food and Nutrition Service to support the child nutrition programs through training and technical assistance for foodservice, nutrition education for children and their caregivers, and school and community support for healthy eating and physical activity. Team Nutrition has print materials available to schools and child care programs that participate in the Federal Child Nutrition Programs, including the USDA Child and Adult Care Food Program.
Team Nutrition has a page with materials especially for child care. In fact, there are over 101 publications listed! Below are some of our hand-picked favorites:
Grow It, Try It, Like It! Fun with Fruits and Vegetables
---
A garden-themed nutrition education kit designed for family child care that introduces children to fruits and vegetables. Item includes a booklet, 2 posters, and fruit and vegetable cards.
Do you send a newsletter to your parents? Team Nutrition has print-ready materials that you can adapt or use with parents of the children enrolled in care. It's called Nibbles for Health and there is a topic for each month of the year:
What Will My Child Eat?
Colorful Fruits
Encouraging Vegetables
Growing Strong with Milk
Healthy Celebrations, Lasting Memories
Healthy Meals with MyPlate
Healthy Snacks with Smiles
Portions for Preschoolers
Tips for a "Choosy" Eater
Vary Your Protein Foods
Water: It's a Great Choice
Whole Grains Make a Difference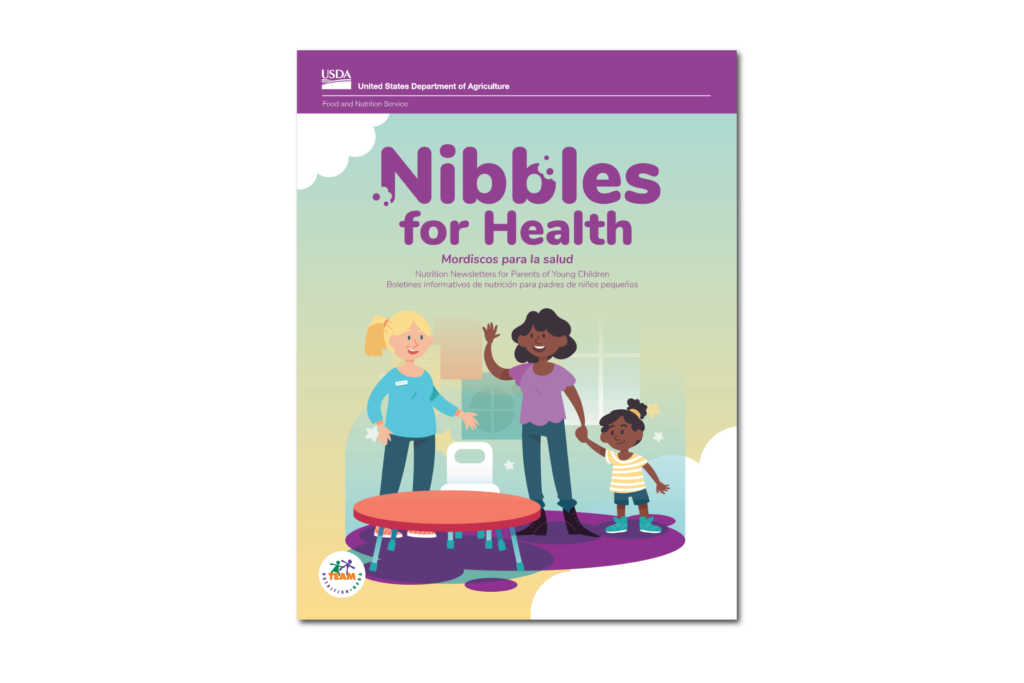 Breastfed Babies Welcome Here! Poster and Sticker Set
---
The Breastfed Babies Welcome Here! poster and removable sticker set. Child and Adult Care Food Program (CACFP) operators can display to let mothers and families know that breastfed babies are welcome at their child care site. Poster measures 11″ x 17″ and removable sticker measures 4″ x 4″. Each item includes one poster and one removable sticker.
Team Nutrition materials are one of the many benefits of participating in the USDA Child and Adult Care Food Program. Make use of your benefit and order materials today to support a healthy environment!